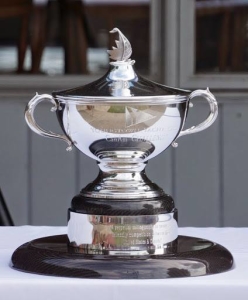 The Youngstown Level Regatta wrapped up in July of 2013 after a 40 year run but we here at Youngstown Yacth Club have come up with a replacement event called the Can Am Challenge. The Inaugural Can Am Challenge was held in 2014 at the end of July, just like the Level Regatta – same place, same time slot, same fun and great racing!
The new event signifies an overall contest for bragging rights between the Canadian and US boats sailing in the event. In 2014 and 2015, the winner was Canada on the water, though the USA won the Street Hockey Tournament in 2015!
Sailors are invited to participate as a One Design Class if they can get 5 like boats to register, or in the Pursuit Racing.  Fleets that participated last year are: Shark, Kirby 25, Melges 24, J/22, J/24, J/70, J/88, C&C 29 1&2, Beneteau First 36.7.  If your class is not on the list please let us know, we aim to be inclusive.
Here is the link to the website on Yacht Scoring. Help us get the ball rolling by signing up:
http://yachtscoring.com/emenu.cfm?eID=1627
If you don't know where Youngstown is, it's about time you find out!  We are at the mouth of the Niagara River, across from Niagara on the Lake, Ontario.  We are 15 miles from the beautiful Niagara Falls, 30 miles from Buffalo, NY, across Lake Ontario from Toronto and 100 miles west of Lake Ontario from Rochester, NY.  In addition to a must see trip to Niagara Falls, historic Old Fort Niagara is right in Youngstown.  Plan a trip, you'll be sure to come back!
Thanks to our sponsors: